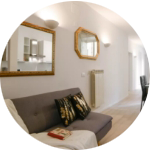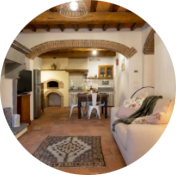 We are a Porperty Manager Company
We manage more than 30 properties in Florence and Chianti Area
We have a dedicated team to get the most out of your property.
We manage all the bureaucratic and organisational aspects involved.
Increase your earnings by up to +15% with the ability to dispose of your property when you need it.
"I'm writing this review after having entrusted Barbara and Flo Apartments to manage my apartment in Florence for about four years. As I live in Siena, I needed a complete management of the rental contracts and of the apartment. For this reason, one of the things I appreciate most is the willingness of the staff of Flo Apartments to find immediate solutions to the various maintenance problems that can arise during the rental period. The clarity of the statements and the great punctuality of the payments, which is not always obvious, are also elements of absolute satisfaction. Finally, I would like to point out that the excellent customer reviews always include the friendliness, presence and competence of Barbara and her staff, and I have been pleased to note that every review is always answered in a clear and very friendly manner. I think this attitude can really make a difference."
"Barbara and her staff are extremely professional and reliable and at the same time very kind and helpful to guests and owners alike. They take care of their work in every detail and make us, the owners, who entrust them with the management of our homes, feel at ease. They make the accommodations cosy and efficient and, to make your stay even more pleasant, they are always available to meet guests' requests."
"It has been more than five years since I entrusted my apartment to Barbara, manager of the Flo Apartments, and I must be honest, I do not regret my decision. Nowadays the competition between owners for tourist rentals in Florence is ruthless: many owners offer beautiful apartments, but not always, the market is very heterogeneous. Therefore, if you are lucky enough to be the owner of a "charming" property, you hope that it will be well managed, both in terms of cleaning and welcoming guests, and in terms of the bureaucratic and administrative aspects, which represent a considerable commitment. For all these aspects, I confirm and renew my trust in Barbara. She has always managed my property with professionalism and dedication. For all these reasons, if you choose to trust her with a property, do so without a doubt, you will be rewarded."
We take care of everything
Your property is always available, with maximum contractual flexibility.
Some of the properties we manage
Your property is always available, with maximum contractual flexibility.
Get to know Flo Apartments better through the words of those who have already enjoyed a comfortable experience in our carefully selected Tuscan villas and apartments in Florence and Chianti.
Una experiencia fantástica, en Toscana un apartamento muy limpio y organizado, y las atenciones excelentes.... En mis próximas vacaciones regresaré seguramente.
Highly recommend Flo Apartments if you are visiting the Florence/Tuscany region and need a place to stay. They go above and beyond to ensure the experience is trouble-free and relaxing! If you are looking for a personal and unique touch synonymous with Italian hospitality then I can vouch for this company.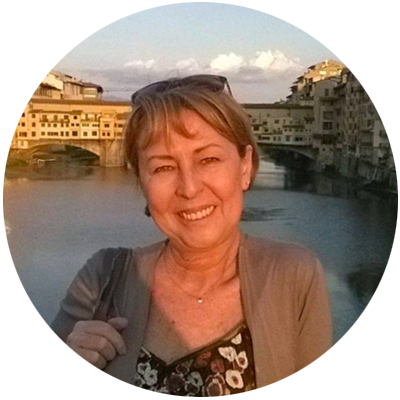 Ciao!
I am Barbara Natullo
I am the manager of Flo Apartments.
I am a professional host and I take care of your property together with my staff.
Since 2014, Flo Apartments has been selecting apartments, villas and country houses in Florence and Tuscany for selected tourists.
We guarantee an excellent standard of comfort and charm that allows us to achieve high profitability for the owners and great satisfaction for the guests.